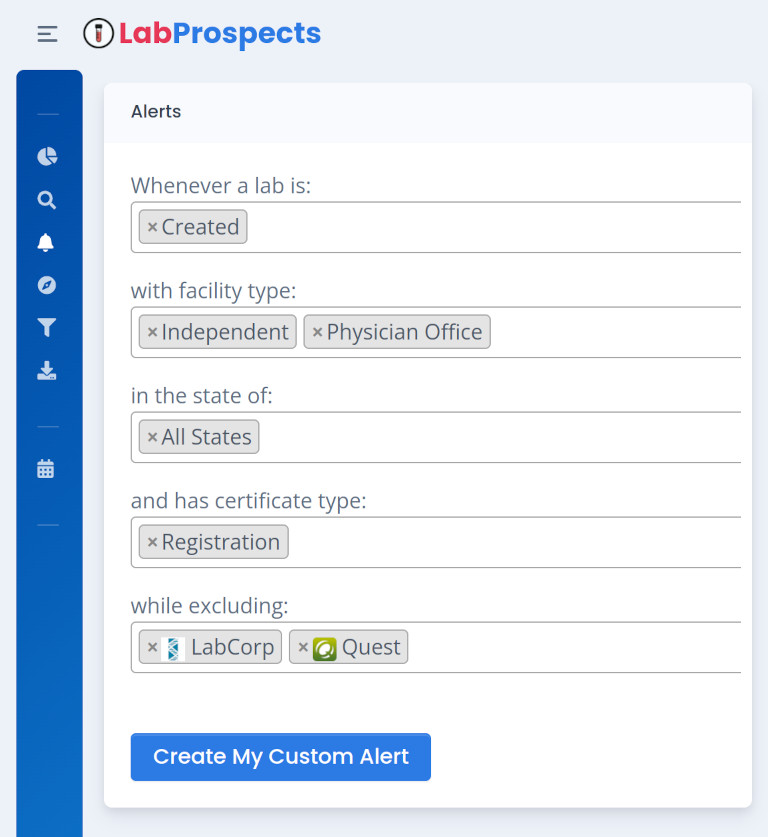 New Potential, Right in Your Inbox.
Have confidence that you are on top of your addressable market. Ensure your entire territory is covered, up to the minute.
Stay ahead of major events and trends.
Growth in Mobile Labs? Looking for the next big independent formation in California? Set your alerts and we'll do the rest.
Learn More
Exclude LabCorp and Quest by Default
Avoid the largest labs, and track what matters for your pipeline.
Territory Updates
Ensure your team has full coverage of every Accredited lab in their states.
Learn More
Every Facility type, or just one.
Keep track of new Hospitals, closing Independents, and everything in between.
Learn More
Try it Now
Find the labs you need to increase your sales pipeline. Spend more time connecting with the lab administrators that matter, less time with gatekeepers.
32k+
Moderate and High Complexity Labs
300+
New Labs Added Every Week