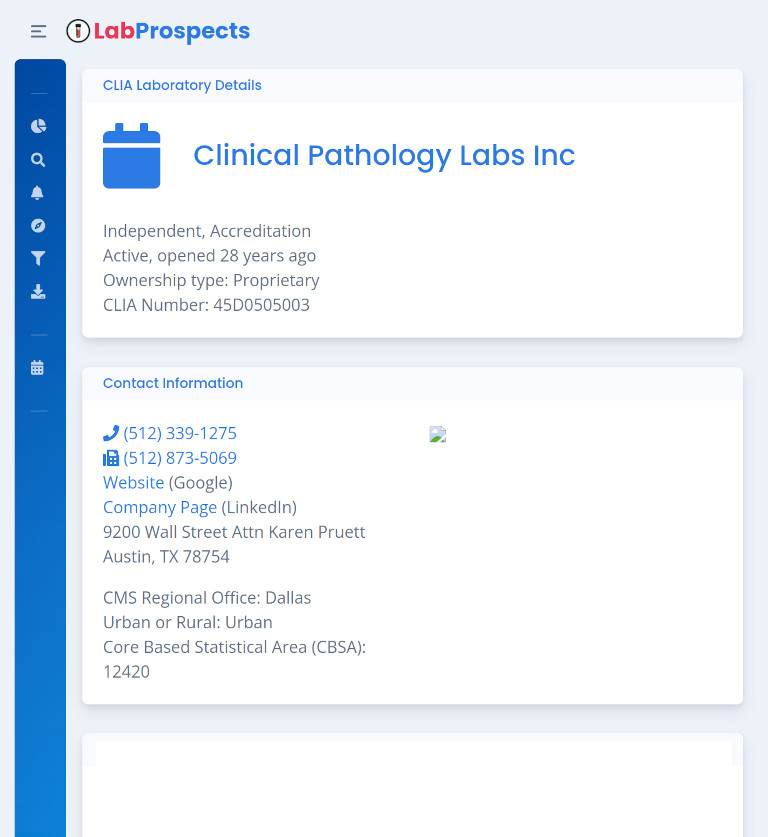 Phone numbers and Addresses.
The easiest way to connect to Lab decision makers.
Spend less time googling, more time connecting.
Give your hunters the sharpest tools. Numbers, links and everything they need to make connections, right now.
Learn More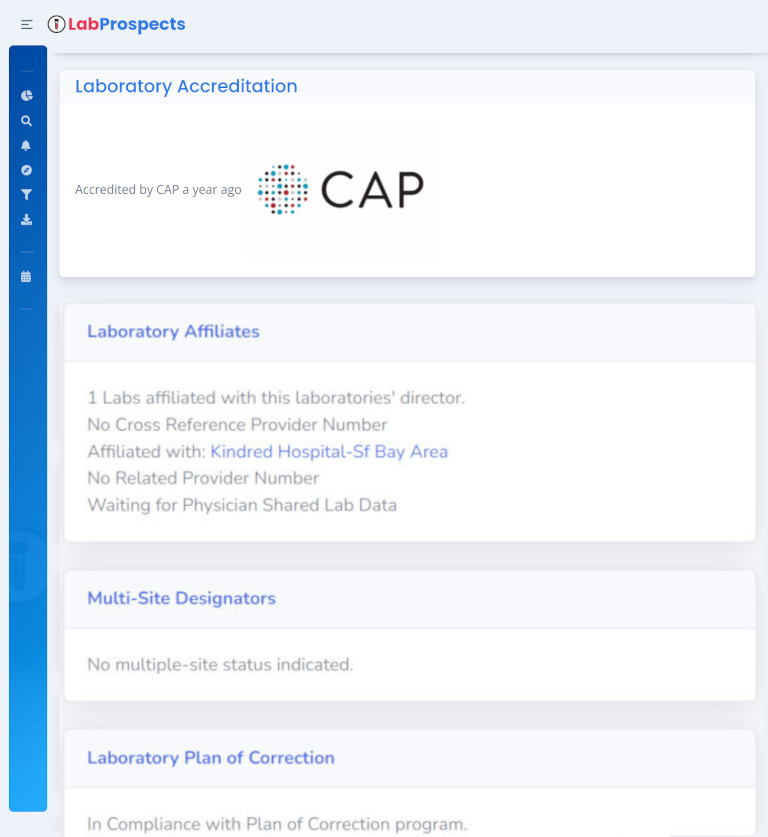 Identify Affiliates and Relationships
Warmer sales calls are possible with better awareness.
Who are their partners?
Show affiliates and search through IDN's and hospitals.
Learn More
Accreditors and History.
Are they in compliance? Do they have a Proficiency testing problem? See the lab history down to the name change level.
Learn More
Try it Now
Find the labs you need to increase your sales pipeline. Spend more time connecting with the lab administrators that matter, less time with gatekeepers.
32k+
Moderate and High Complexity Labs
300+
New Labs Added Every Week