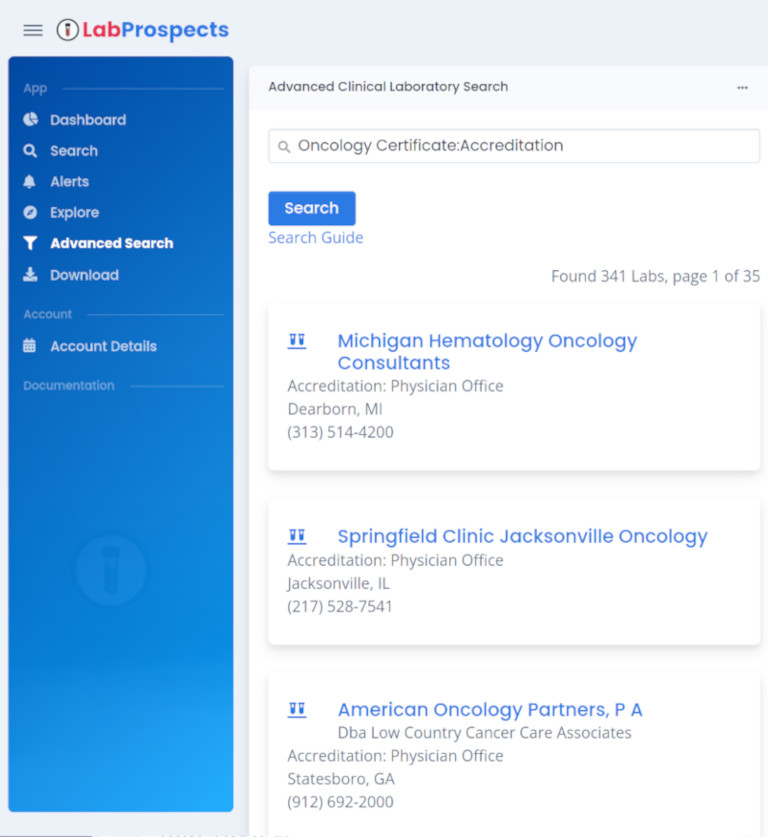 Any keyword, from Covid to Toxicology.
If it's in the lab name, it will be found.
Segment your territory by lab type
Choose Industrial labs, Prisons, or Skilled Nursing Facilities, for example. Find labs that match the qualities of your best customers.
Learn More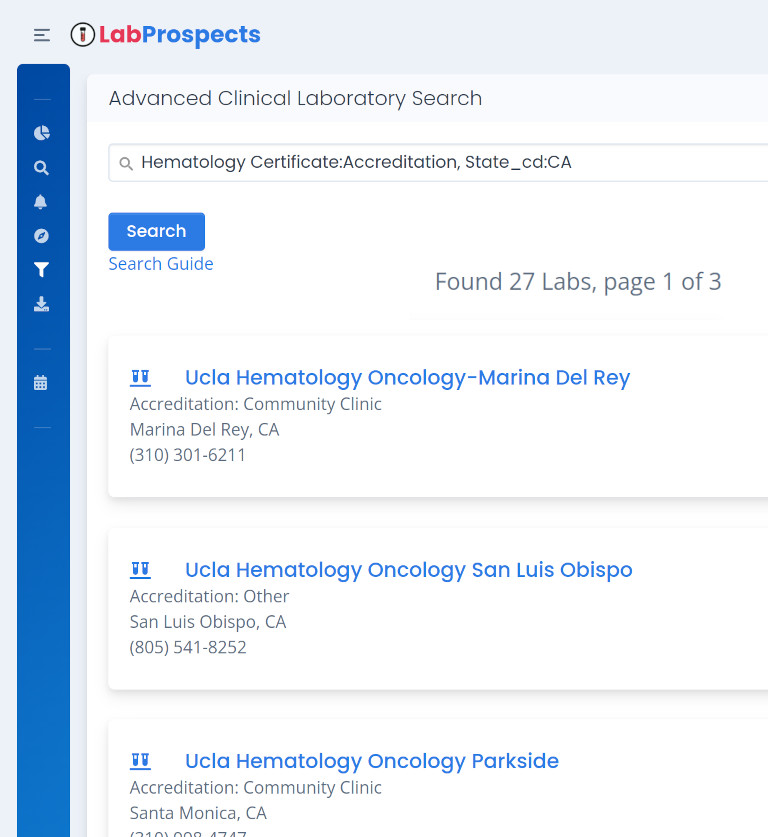 Refine by complexity and geography.
Stay focused on Moderate and High Complexity labs by automatically excluding the Waiver labs only.
Affiliates and History
Get a new perspective on the IDN and payor network to find which labs are likely to make your sales process easier..
Learn More
Accredition dates and Sample Volumes
Down-select the labs that meet your ideal size targets. No more cold calling tiny, waiver only labs with not enough samples.
Learn More
Try it Now
Find the labs you need to increase your sales pipeline. Spend more time connecting with the lab administrators that matter, less time with gatekeepers.
32k+
Moderate and High Complexity Labs
300+
New Labs Added Every Week