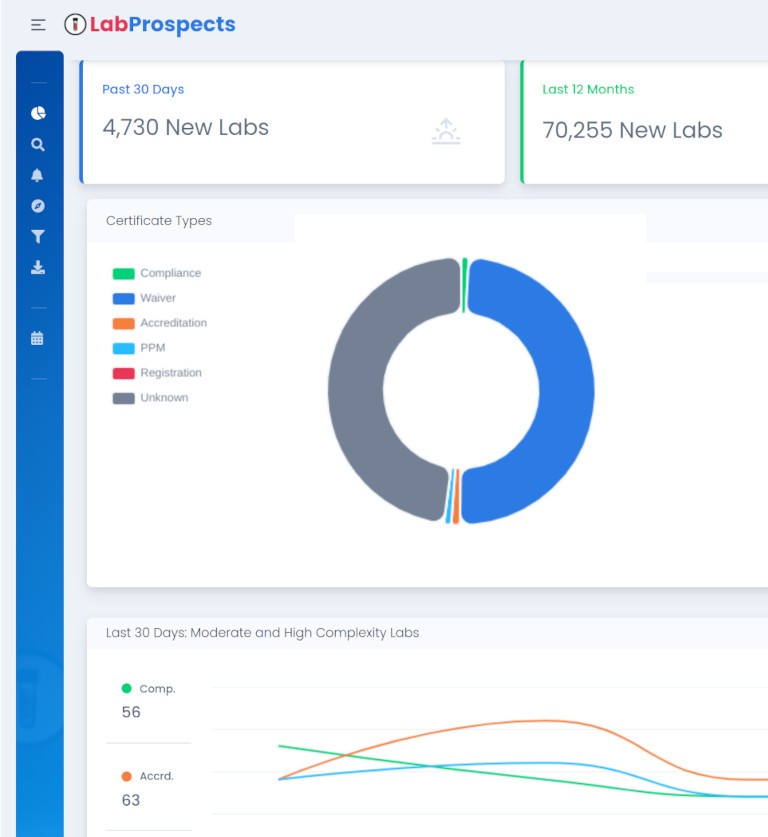 Find new labs at the same location.
Match address, city or group by state.
Discover multiple hosptial labs.
Sort by complexity and sample volume, and watch as labs grow and shrink.
Learn More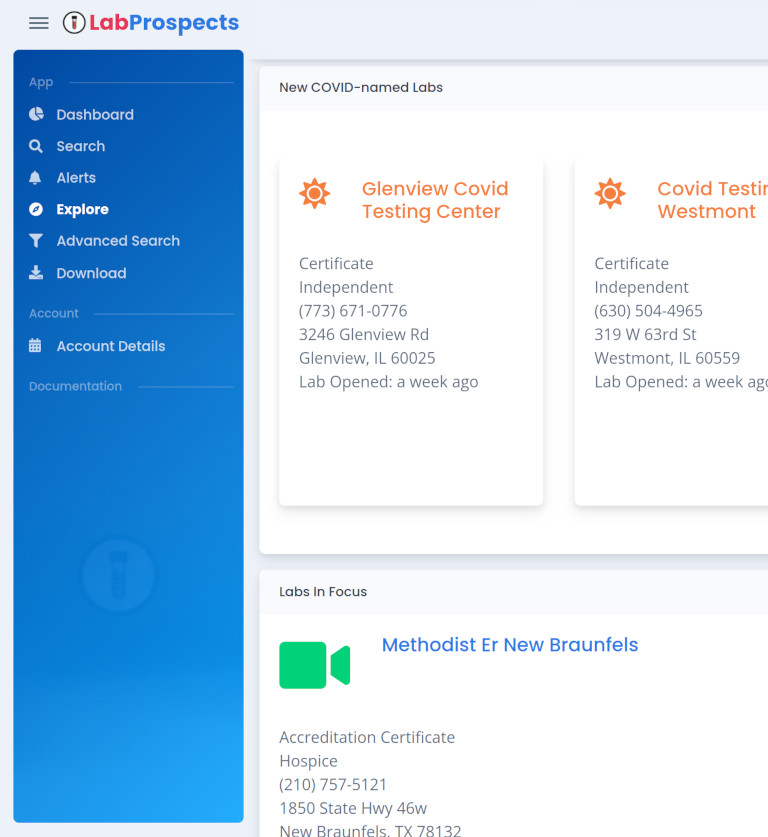 Data Driven Industry Awareness
We monitor trends and significant events, so you can be the first to know.
Who is entering the industry?
From Verily (Google) to STS2 (Amazon), get connected months before the mainstream media stories.
Learn More
Groupings by category.
Explore groupings by Labs with the name Corona, Covid, C-19 etc. Includes deep dives on new and interesting labs.
Learn More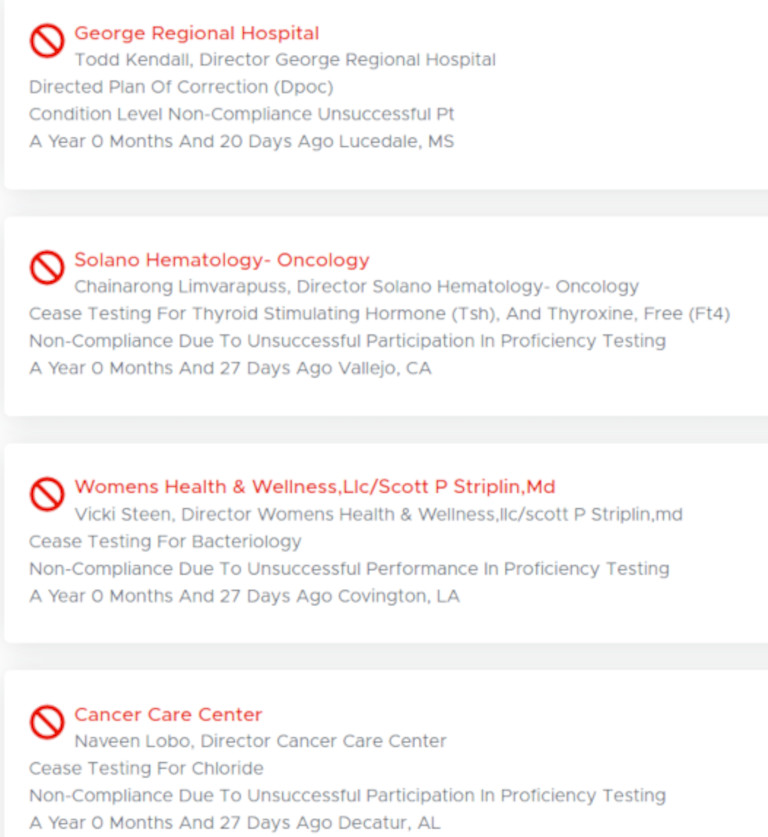 Identify Deficiencies and Sanctions.
Proficiency test failures, medicare suspensions, and civil monetary penalties - now for thousands of labs
Is that lab banned from medicare?.
Find sanctions and the laboratory director name.
Learn More
Are they still accredited?.
See labs that are on probation or have had their:
Certificate Revoked
Try it Now
Find the labs you need to increase your sales pipeline. Spend more time connecting with the lab administrators that matter, less time with gatekeepers.
32k+
Moderate and High Complexity Labs
300+
New Labs Added Every Week