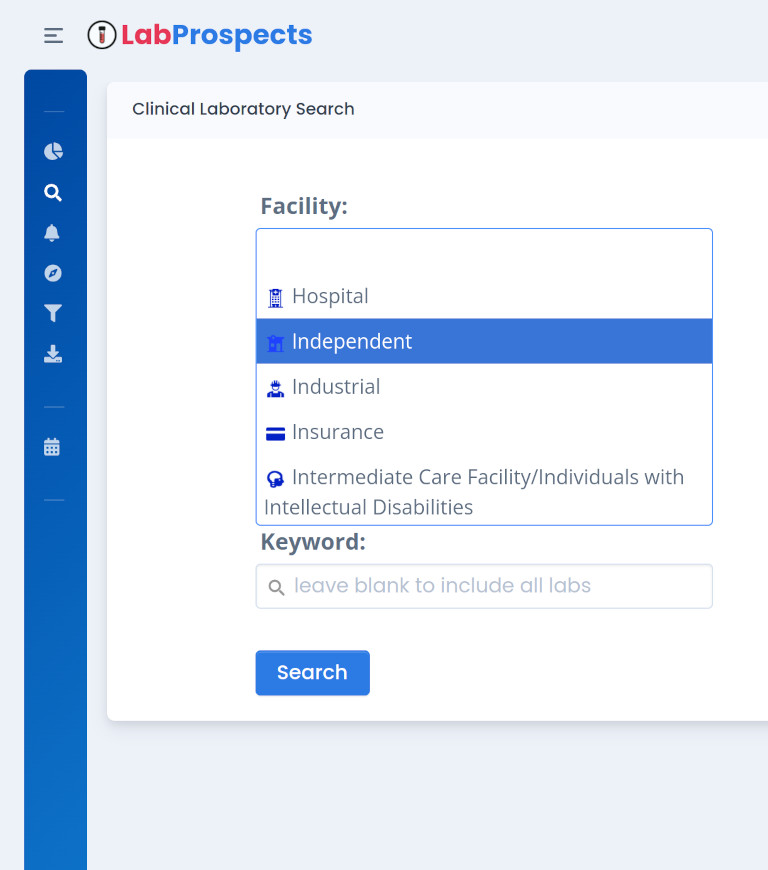 Search by Keyword or Category
Search by full name or portions of a name to help you find just labs you need to fill your sales funnel.
All Facilities Covered
From Ambulatory Surgery Centers to Skilled Nursing Facilities and everything in between. Search all at once, or just in a particular facility type.
Learn More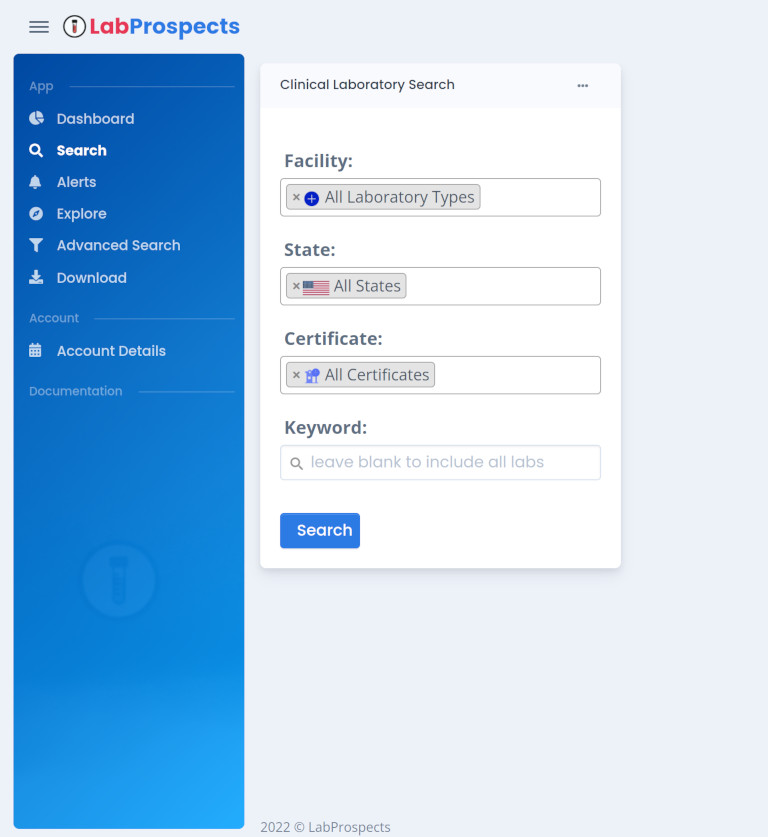 Categorical Search
Search that works for Labs. Find new labs to add to your sales process in seconds.
Certificates
Instantly eliminate 240k+ Waived labs with a single category keyword.
Learn More
Geography
Define your territory by State, City or Zipcode.
Learn More
Facility Type
One keyword change, and you can focus on Hospitals, Independent, POL or any of the other 27 laboratory types.
Learn More
Try it Now
Find the labs you need to increase your sales pipeline. Spend more time connecting with the lab administrators that matter, less time with gatekeepers.
32k+
Moderate and High Complexity Labs
300+
New Labs Added Every Week