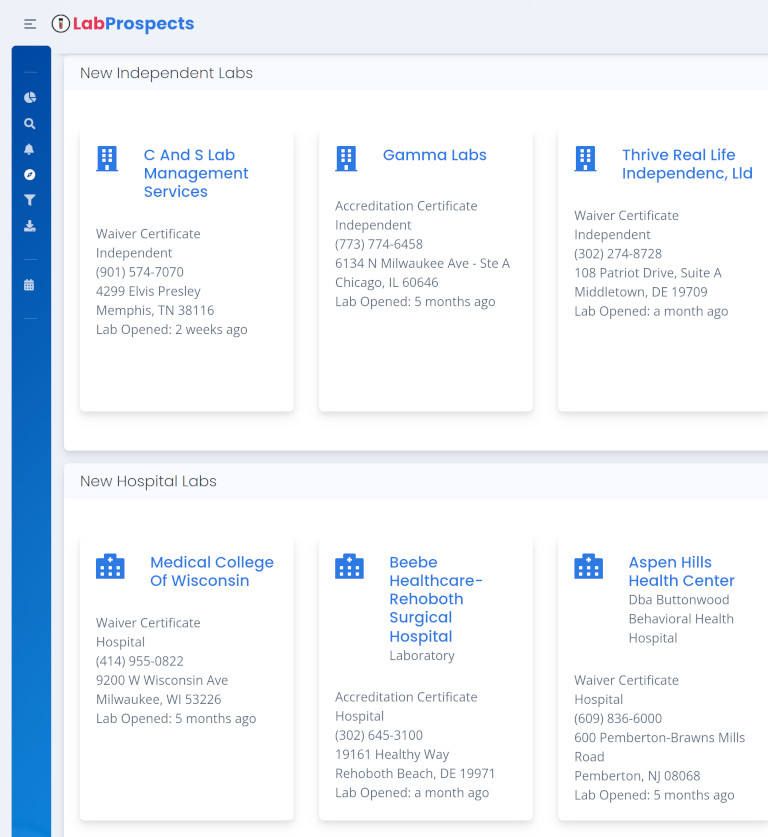 Facility Selection
Work with Hospital, Independent or any type of lab you need.
Group automatically by state
Want to reach all the Independent labs in your territory by state? That's easy with lab type selection.
Learn More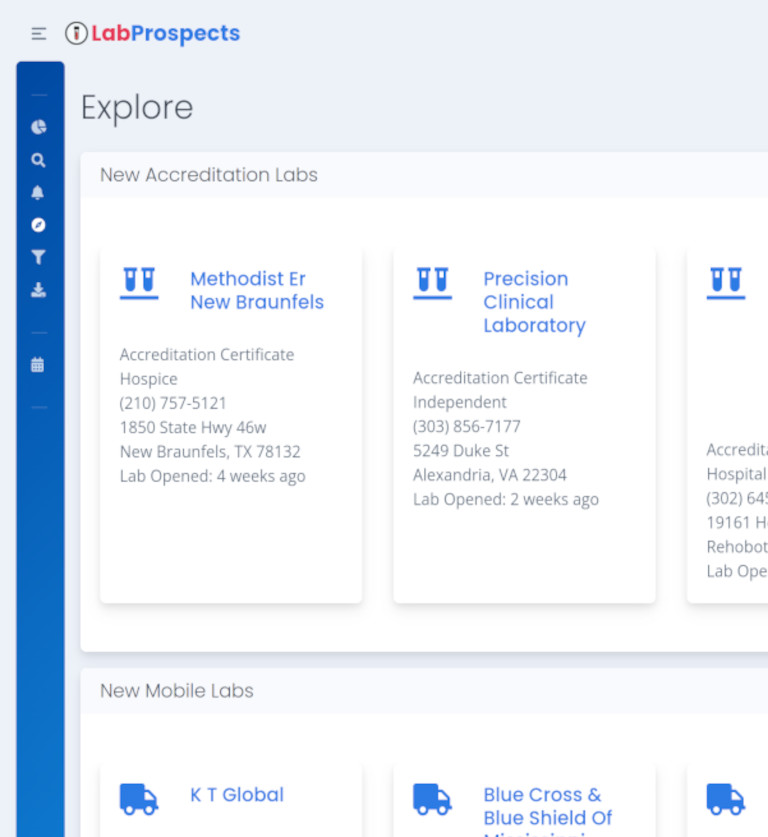 Prefer Moderate and High Complexity Certificates
Instantly exclude 240k+ waiver only labs, and focus on those that need your services.
Accredited and Compliance
Focus on the labs with the analyzers and staff to match your existing customer base.
Learn More
Sample volumes included
Restrict your search space by total number of samples that run through the lab per year.
Learn More
Try it Now
Find the labs you need to increase your sales pipeline. Spend more time connecting with the lab administrators that matter, less time with gatekeepers.
32k+
Moderate and High Complexity Labs
300+
New Labs Added Every Week